Event: Dasein's Labyrinth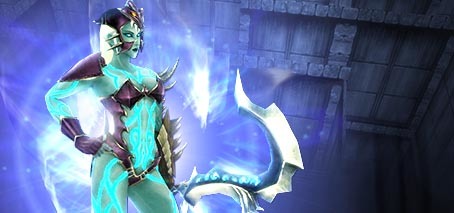 Greetings, Heroes of Taborea!

We're opening the gates to a brand-new event zone! Between 29th August and 12th September 2019, all players from level 75 can take on the challenges of Dasein's Labyrinth!

Who and How?
The portal can be found near the bridge in Varanas. The entry fee can be paid in gold or items, but note that each time you enter on the same day, the fee will increase. The price is reset again every night around 2 AM.
After paying, you'll be transported to the starting area where you can choose either to take on the labyrinth or enter the boss zone. 

The Labyrinth
Inside the labyrinth, you have 3 minutes in which to find as many treasure chests as you can. The chests come in two different 'flavors': purple chests contain more valuable items than the red chests, but the former can only be opened using keys you find in the red chests. You'll also come across traps which either slow you down or speed you up.

Dasein Boss Battle
You'll need every ounce of your strength and cunning against Dasein. Only a fool would dare face her alone – you wouldn't stand a chance! 

Have fun with the event!
« The Watermelon Event
Taborean Academy – Drop ... »