The Watermelon Event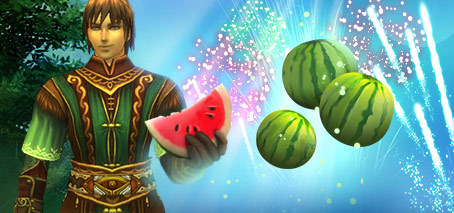 So you want to take part in the Watermelon Event? Cool!
When the mercury rises, one of the first things that springs to mind are those cool refreshing watermelons! But did you know that if you allow watermelon seeds to ripen inside monsters, they become valuable items for trade?

Make the most of that fact in this refreshing event. Watermelon seeds are growing in the bellies of monsters throughout Taborea. Cut them down to size and collect the seeds! Then take your loot to Hiawatha Malone in Varanas and exchange them for buffs and other great rewards.

Have fun!
« Taborean Academy - EXP/TP ...
Event: Dasein's Labyrin ... »