Draco Mania – Get Them All!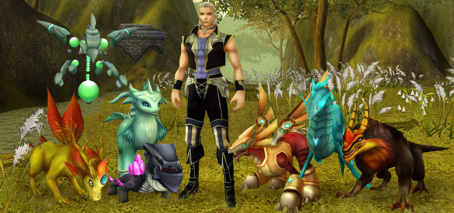 Arthomon loves his Draco companions. The strong, faithful creatures always provide him with courage and succor. He wishes more Humans, Dwarves and Elves could enjoy their friendship. For this reason, he has asked his friends Owenstein, Frank, Eva and Hilary to visit Varanas for a short while. They will allow you to exchange Draconaris, so that everyone can appreciate the loyalty these adorable creatures offer.
You can visit Owenstein, Frank, Eva and Hilary in Varanas Central Plaza (channel 1) between 16.07.2019 and 23.07.2019 8:00 AM CEST to exchange your Draconaris! Please note that you can exchange up to a maximum of 5 times per day per account.
« Taborean Academy – Drop ...
Taborean Academy - EXP/TP ... »