Spring Rain Festival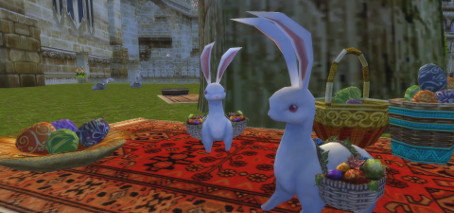 The trees are sprouting leaves, flowers are bursting through the earth and birds are singing their happy songs. There's no doubt about it, Spring is upon us!
For this reason, the good people of Taborea will once again be holding a Spring Rain Festival. Heroes and adventurers throughout the world can participate in a great variety of events, from finding stolen Rainbow Eggs, bringing back the Wabbits or collecting petals for the event hosts and so much more!
Each event offers both useful and unique rewards such as costumes or potions that may even transform you into one of those famous Wabbits!
Have fun and enjoy our Taborean Spring events!
« Spring in the Taborean Ai ...
10th Anniversary Screensh ... »