10th Anniversary Screenshot Competition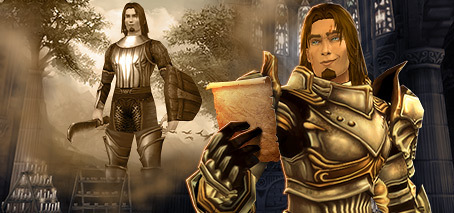 We're celebrating 10 years of Runes of Magic – share your best moments of the past decade with us and win some amazing prizes!
With so many amazing adventures together, we're inviting you to join our competition and share your favorite moments with us. Simply send us your personal top 3 RoM moments, tell us your story and win some cool merchandise!
Email us your entry by 11:59 PM CEST 07/04/2019 and win! As ever you'll find full details in our official forums.
Prizes: We'll select 7 winners from all communities to win the following bundle: - 1x RoM T-shirt (sizes M or L)
- 1x RoM lanyard
- 1x RoM mug
Terms and Conditions:
• Create your top 3 in-game screenshots and add a short description to each – please write a maximum of 50 words per screenshot. • Email your submission to: 10_anniversary@runesofmagic.com
• Use the following subject line for your email: Rom 10th Anniversary
• Please send the email from the address associated with your game account.  Provide your character name, server and account name.
• Your in-game character must appear on all the screenshots. More than one character may be visible, but only the person submitting the entry can win the prizes. • Please note that the user interface should be hidden and in particular chat messages and usernames of third parties should not be recognizable. If you're submitting older screenshots which display the user interface, please use editing software to make it unrecognizable.
• The submission must consist of in-game screenshots; real photos are not permitted.
• The text should be written in English.
• Permissible formats: .JPG, .BMP, .PNG, .GIF, .TIFF plus .TXT, .DOC, .DOCX, .PDF for the text
• Maximum size for screenshots: 5 MB
• Maximum size for all files: 200 MB
• Each participant may email only one submission.
• The standard terms and conditions for competitions apply.
Good luck and have fun! The RoM Team
« Spring Rain Festival
New Ruby Prices and Items »