The Magic 10 – Join and Win!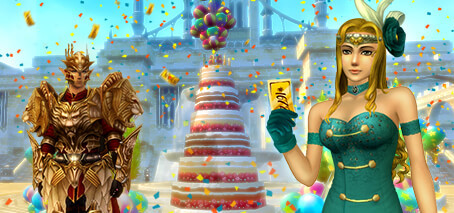 We're celebrating this 10th anniversary with €10 coupons for 10 lucky winners. Be active online and earn coupons you can exchange for premium items!
Taking part is easy. Visit our competition page between 14.03.2019 and 11:59 PM CET on 24.03.2019 and complete the mini tasks there.
The more active you are, the better your chances of winning the draw. The system will pick out 10 lucky winners at the end of the event who can enjoy their €10 coupons!
Good luck and have fun!
The RoM Team
« New Ruby Prices and Items
We're Celebrating 10 Ye ... »