The Wonders of the Flower Festival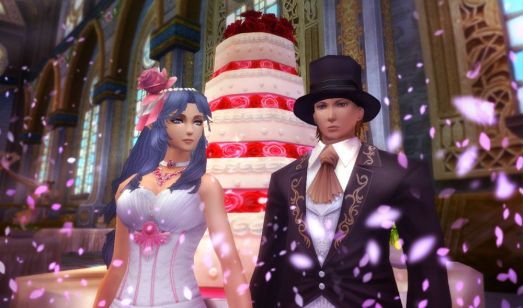 On Valentine's Day we want nothing better than to spoil our loved ones, smother them with kisses and bury them in presents. But that doesn't for one second mean we stop being stalwart adventurers of Taborea! We remain tireless in defending the innocents from the evils of the world.
Help your fellow adventurers during these times of distraction and temptation! Get +200% experience from quests and mobs, +500% talent points from mobs and a drop rate boost of +200% between between February 14th 0:00 AM and February 17th 11:59 PM (local server time respectively).
Eve, Frank, Hilary and Owenstein can't wait for the chance to show Taboreans how much they love them during the Flower Festival. Visit them on the Central Plaza in Varanas (Channel 1). Exchange items as Valentine's Day presents for your friends and loved ones between February 12th (after the server maintenance) and February 19st (the next server maintenance)!
On February 14th make sure you check your mailbox – who knows? Maybe you'll find something there from your secret admirer!
Can you feel the love and affection in the air, adventurer?
« Taborea seeks Top-Flight ...
Taborean Academy – Drop ... »