The Great Chicken Race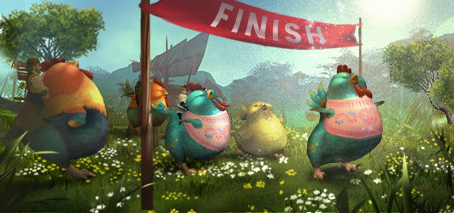 Winter is slowing losing its icy grip on the lands. All across Taborea, Wabbits are emerging from bushes and burrows to enjoy the gentle sunshine. But this spring will also see visitors of a new kind – a family of fluffy chickens! As cute as they are powerful, they plan to make the most of spring and have tons of fun.
That's why they're planning to compete against one another… in a race!
Leap onto one of the chicken mounts and claim first place on your server.
Details on when this event takes place, as well as the rules, will be posted in the forums soon.
« Taborean Academy - EXP/TP ...
The Biggest Chickens of A ... »