Recruiting Travel Reporters!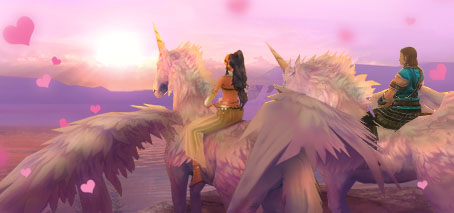 The Flower Festival is here and there are a lot of adventurers amongst us who would like to experience something beautiful with our loved ones – far from the dangers and challenges that come with the defense of Taborea...

But where are these calm and romantic places where you can spend a happy Valentine's day? The Taborean Travel Agency needs your help and will reward you for your best submissions with a unicorn!

If you know of a cosy and romantic place, send it to us. All you need to write in your email is the following:
The name of the place, e.g. "South Willow Manor", or "Splitwater Coast" – please select a specific place on the map, not an entire zone
Describe the respective attractions of this place or the reasons why it is so romantic there (maximum of 6 sentences)
In-game screenshots of the location (maximum of 3)
The name of your game account, your registered email address, server name and character name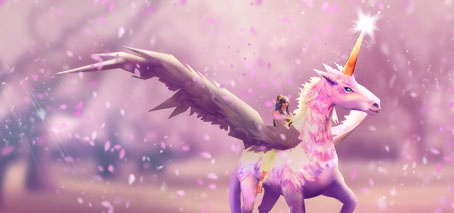 Send your suggestion by 25/02/2018 at 23:59 CET – further details can be found in our forum. So grab your camera, pen, and paper and earn your chance to win the romantic mount, the Cirrus Monocerus!
« Taborean Academy – Drop ...
The Wonders of the Flower ... »