Server Merge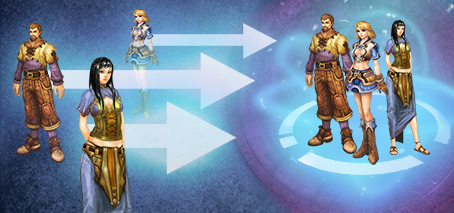 In mid-September it's all systems go – we're merging our English, German, American and Polish servers.
We're currently getting everything ready for the change – there's nothing which you need to do. If you have logged in over the past few months, your account will be moved to the new server automatically when the time comes. Full details to follow!
EN
Aurora + Agenor
DE
Tuath + Muinin
Laoch + Riocht
Aontacht + Maidin
Ionsai + Draiochta + Dochas
PL
Cath + Vesna
FR and ES
No change
US
Mithras + Erebos
« Server maintenance - Sept ...
Dear Diary… »