Be My Valentine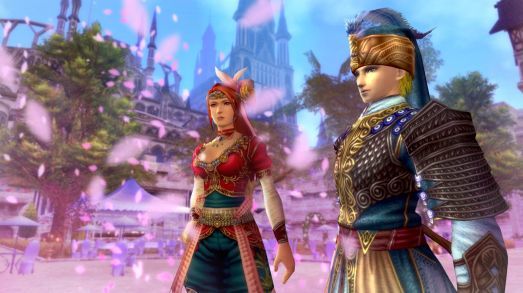 On their travels through faraway lands, the two adventurers Radha and Ganesh have wound up in the wondrous Varanas, just as the Flower Festival is getting into full swing. Radha and Ganesh are enchanted by this all-encompassing atmosphere of love and friendship. After their long and arduous travels through the world, they want to make a short sojourn in Taborea to recuperate, both secretly hoping that perhaps here they will finally meet their soul mates. Sadly, Radha and Ganesh don't know any of the locals, and they're too shy to introduce themselves and start up new friendships.
Recognizing their plight, the Flower Committee has decided to help them in their search for true love. The committee members request all Taboreans interested in making new friendships to write a love letter to impress upon these visitors from faraway lands.
Make sure to submit your love letter by February 22nd 23:59 CET to my_valentine@runesofmagic.com and do your best to impress the sweet and delicate Radha or the brave and handsome Ganesh to go out with you on Valentine's Day. If you succeed, the Flower Committee will reward you with luxurious clothes and a majestic mount for your romantic encounter. Don't wait around – grab your quill and paper today!
You can find more information in our official forums.
« Happy Hour
Maintenance - February 14 ... »