Taborean Bazaar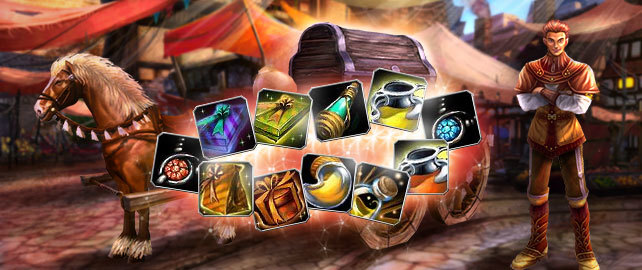 Travelling merchants have gathered on Varanas' market square with carts brimming with exciting wares. The streets echo with the sounds of market criers, and the hustle and bustle of sellers, traders and curious onlookers infuses the scene with life. The colourful market stalls are full of treasures waiting be to discovered, from Experience Potions and Guildmaster Packages through to pet items, and everything in between.
Adventurers, crafters, hoarders and bargain-hunters alike will find something to fill their rucksacks here!
These offers can be found under 'Current Offers' in the item shop between 3 PM on Friday,  17.02.2017 and 3 PM on Monday, 20.02.2017.
« Happy Hour
Happy Hour »